Serious games at the service of companies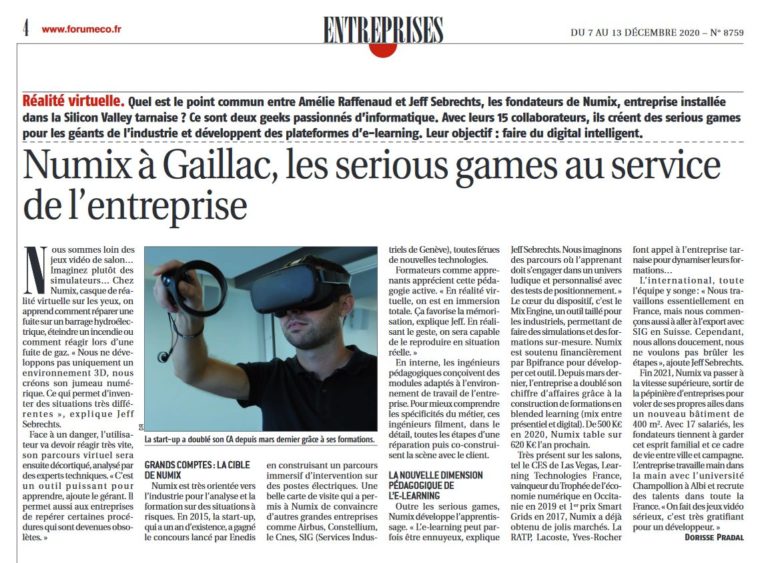 Article published in the Gazette du midi n°8759 - December 7 to 13, 2020. By Dorisse Pradal
Virtual reality

. What do Amélie Raffenaud and Jeff Sebrechts, the founders of Numix, a company located in the heart of France, have in common? in Tarnese Silicon Valley? They're two computer geeks with a passion for computers. With their 15 employees, they create serious games... for industry giants and develop e-learning platforms. Their objective: to make digital intelligent.
Numix in Gaillac, serious games at your service corporate
We are far from living room video games... Imagine simulators instead... At Numix, virtual reality headsets on your eyes, you learn how to repair a leak on a hydroelectric dam, put out a fire or how to react to a gas leak. "We don't just develop a 3D environment, we create its digital twin. This makes it possible to invent very different situations," explains Jeff Sebrechts. When faced with a danger, the user will have to react very quickly, his virtual journey will then be dissected and analysed by technical experts. "It's a powerful tool for learning," adds the manager. It also allows companies to identify certain procedures that have become obsolete."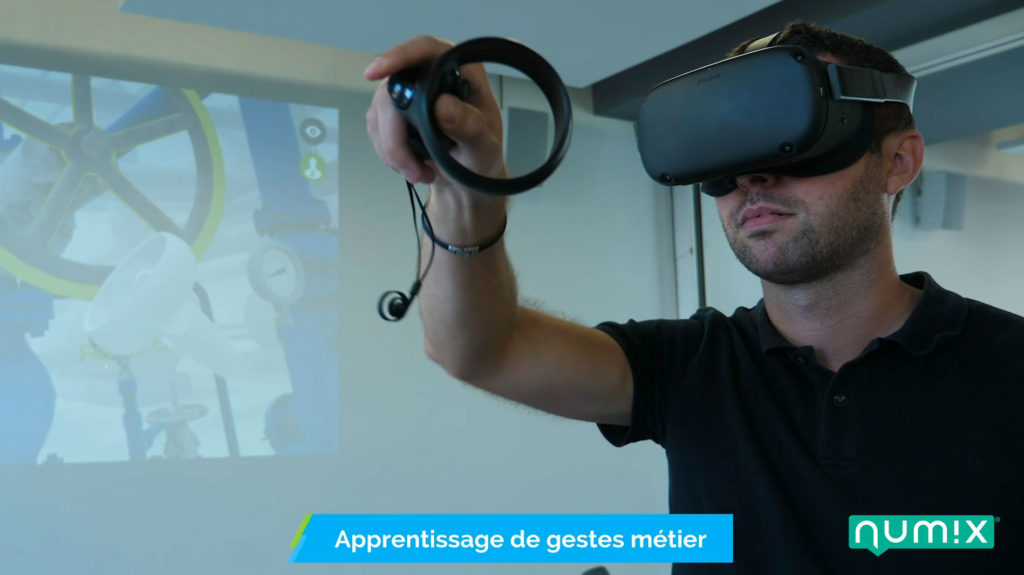 The start-up has doubled its turnover since last March thanks to its training courses.

THE NEW PEDAGOGICAL DIMENSION OF E-LEARNING
In addition to serious games, Numix develops learning. E-learning can sometimes be boring," explains Jeff Sebrechts. We imagine courses where the learner has to engage in a fun and personalized universe with positioning tests. "The heart of the system is DeepTwin*, a tool designed for manufacturers, which allows simulations and tailor-made training. Numix is financially supported by Bpifrance to develop this technology. Since last March, the company has doubled its turnover thanks to the construction of blended learning training courses (mix between face-to-face and digital). From 500 K€ in 2020, Numix expects to reach 620 K€ next year. With a strong presence at trade shows such as the CES in Las Vegas, Learning Technologies France, winner of the Digital Economy Trophy in Occitania in 2019 and 1st prize Smart Grids in 2017, Numix has already won some pretty good contracts. The RATP, Lacoste, Yves-Rocher are calling on the Tarn company to boost their training... Internationally, the whole team is thinking about it: "We work mainly in France, but we are also starting to go into export with SIG in Switzerland. However, we're going slowly, we don't want to rush through the process," adds Jeff Sebrechts. At the end of 2021, Numix will move up a gear, moving out of the business incubator and flying on its own in a new 400 square meters building. With 17 employees, the founders are keen to keep this family spirit and this living environment between town and country. The company works hand in hand with the Champollion University in Albi and recruits talent from all over France. "We make serious video games, which is very rewarding for a developer. »
Founded in 2014 by Jeff Sebrechts and his business partner Amélie Raffenaud, Numix specializes in the creation of Immersive and Digital Learning for its major corporate clients. Real digital twins, these industry -led immersive simulators are known for their technical and pedagogic quality. Forever looking for new challenges, our 15-strong team are developing tomorrow's tools to revolutionize the training sector.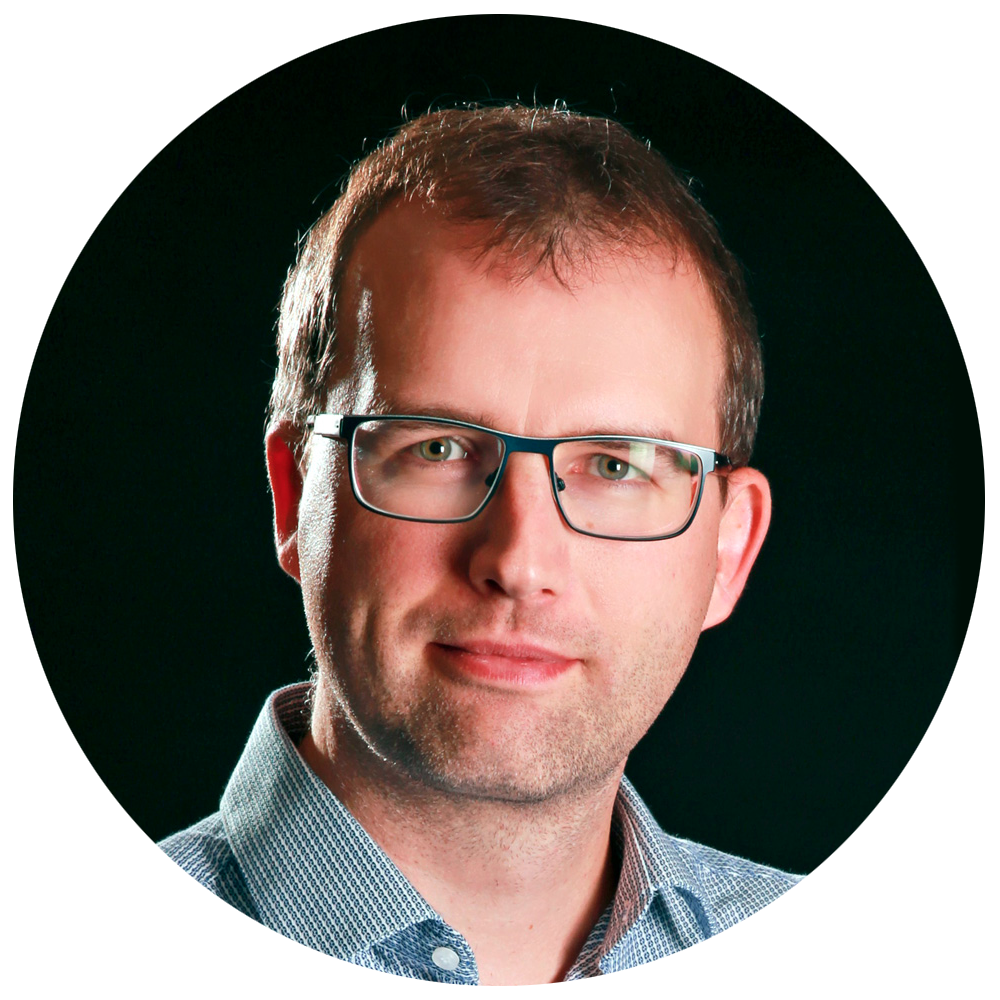 Jeff Sebrechts,
CEO @Numix