IMMERSION IN THE SERVICE OF TRAINING
You wish to engage your learners or public
with a unique immersive experience?
Together we will design and realize immersive experiences adapted to your needs.
We are art of this innovation. We will guide you through the
latest technologies available: 3D virtual reality training, interactive experiences, multi-platform broadcasting.
Virtual reality is a way to share unique and original experiences that will reach all audiences:
professionals or the general public.
We are committed to creating real brand experiences thanks to tailor-made pedagogical and technical support. Take the opportunity to dive into the heart of innovation and explore this new way to communicate and engage your learners!
Numix is committed to using all of its know-how to make your training courses more dynamic and more effective.

Do you want to digitalize your training
in virtual reality?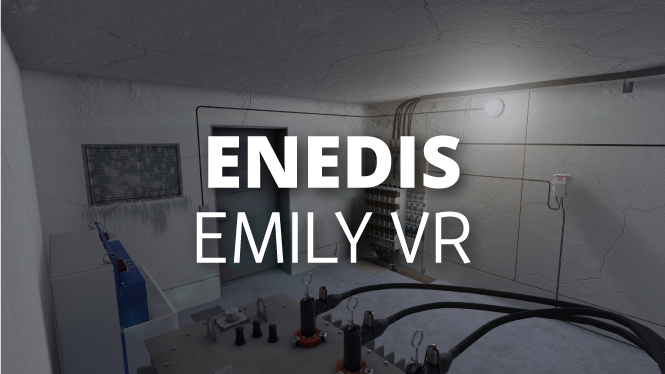 EMILY SIMULATOR
Engage your learners in a
highly secure environment.
Immersive virtual reality simulator aimed at training Enedis technicians to risk management and decision making and maintaining their skills. This face-to-face training allows the learner to get a complete immersion based on experience, while maintaining the central role of the
trainer.
Our training has already been deployed in 6 training centers to train 4500 agents.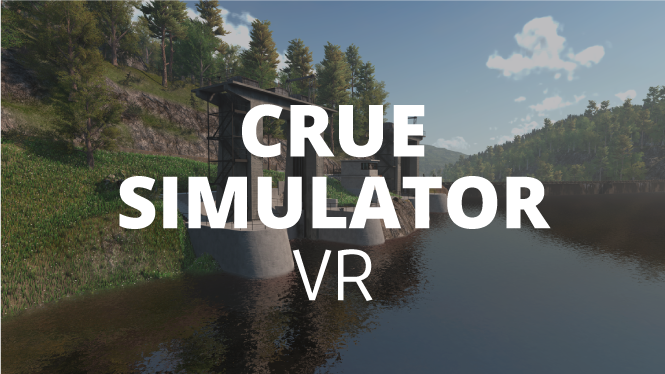 FLOOD SIMULATOR VR
Experience the passage of a flood on
a large hydroelectric dam.
Crue Simulator VR is a Virtual Reality Training for the management of flooded hydraulic structures.
At some dams, few officers have had the opportunity to manage a flood, and those who have had to deal with it are not about to forget it.
CrueSim VR allows you to experience the passage of a flood on a large dam thanks to a realistic simulation in full immersion.
The trainee must identify and apply the flood command, while dealing with events triggered by the trainer! While it is dark and the storm is in full swing, the upstream sensor freezes, the power supply from the factory is cut off and the generator is slow to start... We then have to continue to manage the flood, while answering the phone and managing the hazards.
Support throughout your project